In a letter written to Education Cabinet Secretary George Magoha, Parents of school going children have threatened to sue the State if it fails to order reopening of schools by September arguing that there is no legal or scientific justification for extended closure of schools.
The parents through lawyer Harrison Kinyanjui say countries like Sweden, UK, Japan, Germany, Italy, Ivory Coast, Tanzania, DRC, and most states in the USA have reopened their learning institutions for in-person schooling, despite the COVID-19 pandemic.
"Our instructions are to demand from you…that you forthwith declare -and not later than August 18, 2020- the immediate resumption of open schools and learning institutions in Kenya, which in any event should be open not later than September 1, 2020," reads the letter.
"You cannot rationally claim closure of schools on the ostensible risk of our children being exposed to coronavirus infections in schools as though there are special incubation points that pose a higher or greater danger than these social points stated."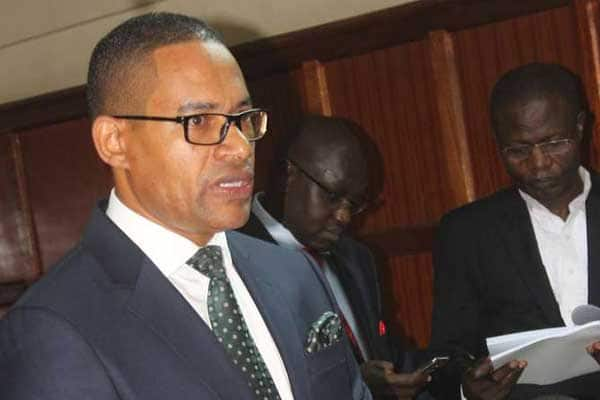 Prof Magoha in July announced that all basic learning institutions will re-open in January next year in order to further help flatten the curve shelving plans for phased reopening of schools that was scheduled to start in September following a rising covid-19 infection curve towards the set date.
---
Kenyan Business Feed is the top Kenyan Business Blog. We share news from Kenya and across the region. To contact us with any alert, please email us to
[email protected]
---
Comments
comments