Samsung Electronics is developing a 200-megapixel smartphone camera. This is the highest grade of smartphone camera ever made. Galaxy 'S23', which is expected to be released next year, is expected to be equipped with this camera.
It was found on the 8th that Samsung Electronics mobile division and Samsung Electro-Mechanics are at the end stage of developing 200-megapixel camera. Samsung Electro-Mechanics is the biggest partnership of Samsung Electronics' smartphone camera module.
In order to correspond with Samsung Electronics' dual parts manufacturing plan strategy, they are also developing their own smartphone camera, separately from Samsung Electro-Mechanics, and also manufacturing them partially.
For main cameras for their flagship smartphone, Samsung Electronics are manufacturing 30%, and Samsung Electro-Mechanics are doing about 70%. It is known that Samsung Electronics has shared their major road map of 200-megapixel camera development to their major partners.
Samsung Electronics have finished developing 200-megapixel image sensor. Last year, they have unrevealed mobile 200-megapixel image sensor for the first time in the world.
In order to make a camera with the maximum number of pixels, an image sensor that the corresponding pixel is required. An image sensor is a semiconductor that converts light entering a camera lens into a digital signal.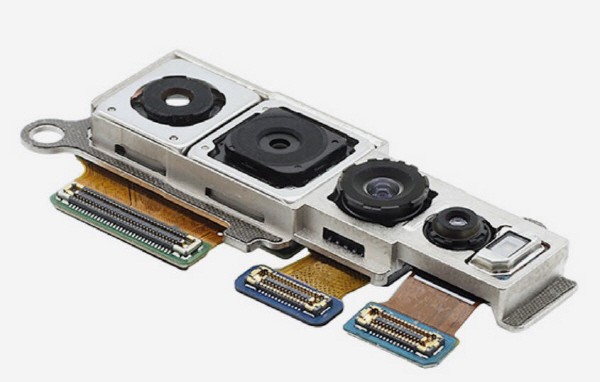 It is expected that Samsung Electronics will install 200-megapixel camera on their Galaxy S23 Ultra as the main camera, which will be released next year. However, it is not the final decision.
Samsung Electronics' highest number of pixels on their smartphone is S22 Ultra with 108-megapixel. S20 and S21, which was released on 2020 by Samsung Electronics were also equipped with 108-megapixel camera.
If Samsung uses 200-megapixel camera next year, 'full-change' of their camera specification would be first time in 4 years. If numbers of pixels increase, performance of other core parts, including memory, sensors, lens, application processor (AP), have to be improved.
The competition in camera with Apple's 'Monster Spec' will intensify. In the second half of this year, Apple is expected to release 'iPhone 14', which has quadrupled the pixels of camera for the first time in 7 years.
---
Kenyan Business Feed is the top Kenyan Business Blog. We share news from Kenya and across the region. To contact us with any alert, please email us to
[email protected]
---
Comments
comments