[ad_1]

Most young people tend to think one must be financially stable before they can start investing, but experts say that should not be the case, and here is why.
In Kenya, people aged 15-24 make up 20% of the population. If you add those who are under 35 it becomes 50%.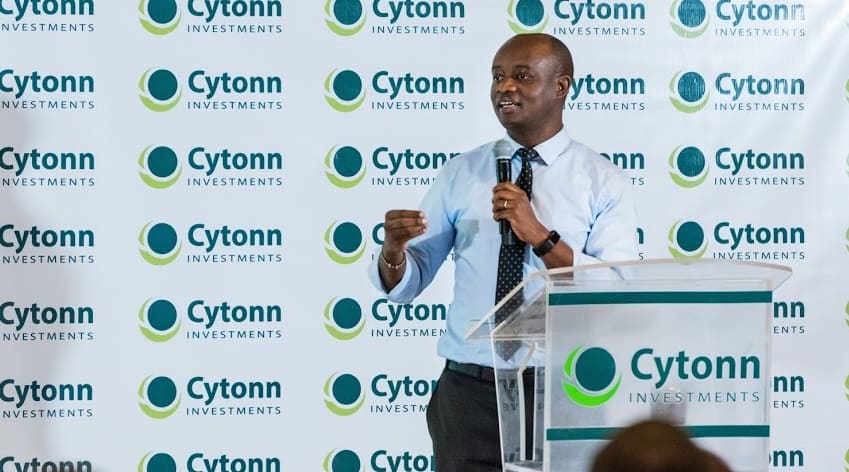 However, most of them only start to think about investing when they are older – usually in their mid-forties or early fifties. This is because they assume that investing is something for the financially stable or it is too expensive for young people. This is a lie.
READ ALSO: All about Cytonn's Sharp Investor's Tour, the ultimate adventure for discerning investors
Financial experts advise you should start investing early so that you can start enjoying the returns when in the middle age.
But what can you actually invest in when you have finished school, gotten a new job or working on your hustle?
Here are a few options:
1. Money market funds
Money market funds (MMFs) are a type of unit trust. They are popular because they have low risk and it is easy to take your money out if you need to. You also do not need too much money to open an account – you can start with as little as KSh 5,000.
The interest you earn is higher than most bank savings accounts. At the time this article was written, Cytonn Money Market Fund, the highest yielding MMF in the country, had an annual interest of 11%.
Remember that this is compounded daily, so if you start early and leave your money in it for a while, it will continue to grow.
READ ALSO: Property firm Cytonn officially ventures into capital market with launch of asset management division
2. SACCOs
SACCOs first came into existence because farmers needed a safe place to keep their collective savings and access services like loans, since they were not able to get them as individuals.
Today, SACCOs have grown to offer so much more. If you are a twenty-something, it could be a perfect place to invest some of your money.
Unlike MMFs, once you put your cash in a SACCO, it is tied up there for a while and you can only access it in the form of a loan. This is designed deliberately to force you to save.
Different SACCOs have different benefits, so it is up to you to find one which appeals to you.
READ ALSO: Cytonn receives regulator's nod to manage retirement benefits
3. Government treasury bills
Also called t-bills, treasury bills are a way for the government to borrow from you in order to pay for development projects. Afterwards, it pays you back with interest.
Since t-bills are backed by the government, they are a safe investment – you are assured of a return.
However, the rates are usually much lower. In addition, the minimum investment is rather high: one hundred thousand shillings.
4. Chamas and Youth Groups
If you are young, join a chama or a youth group with an interest in investing. The biggest advantage of these platforms is that they allow you to pool your money with several other people and access investments that you could not afford before.
For example, if you are in a chama of 50 people, and each of you contributes KSh 10,000, you now have half a million shillings, which you can put into something that could give you high returns.
Real estate is always a good option. Chamas are great because you learn to contribute regularly.
READ ALSO: Understanding the stock market in Kenya
Whichever investment vehicle you choose, just make sure you invest.
Before you get started, do your research and find an investment partner you can trust. After that, let your money work for you and secure your future.
(Sponsored)
Source: Tuko


[ad_2]

Source link
---
Kenyan Business Feed is the top Kenyan Business Blog. We share news from Kenya and across the region. To contact us with any alert, please email us to
[email protected]
---
Comments
comments