With a career about to click three decades, Adil Arshed Khawaja began his legal career as a young intern at Hamilton, Harrison & Mathews in 1993. He had just graduated from Sheffield University and was at the Kenya School of Law where he graduated with a diploma in 1994.
He rose through the ranks to the position he currently holds one of the largest legal firms in the world. Mr. Khawaja is the managing partner at Dentons Hamilton Harrison & Mathews, a headlining name in the real estate, environmental and planning industry, and commercial litigation and dispute resolution circles.
Because he does advise investors, clients with high net worth, cooperates and the government of Kenya. To play in such a top league in legal circles, Mr Khawaja is experienced in advising on a multitude of complex commercial and residential transactions.
Some of them include the development of the country's first grade "A" distribution & logistics ware house park. He handles complicated land control issues, he does eco-convenyancing for his clients in tourism industry and company restructuring and advises on environmental policy issues for the government of Kenya.
Khawaja also remains instrumental in milestones achieved towards conserving our forest cover because that is part of his environmental practice.
He has largely contributed in turning round the management of forest resources and dealing with logging. Mr. Khawaja is a member of the taskforce that government appointed to probe forest resource management and logging activities in Kenya.
It is for his vast experience that he has repeatedly been the Band 1, ranking from chambers and partners one of the world's leading directory of lawyers.
He clients also gave him a sterling review in this year's rankings and describe him as the lawyer to go to for any matter.
He has proper understanding of the market and he does provide practical advice.
Adil Khawaja is remarked in this year's Legal 500 and that is attributed to his deep knowledge of Kenyan and global environment.
That adds to recognition as a top lawyer by IFLR 1000. His clientele is majorly investors or global companies seeking to business beyond Kenya and Africa to the world.
This has blessed him with high recognition in business circles in Kenya where he holds board position many organizations.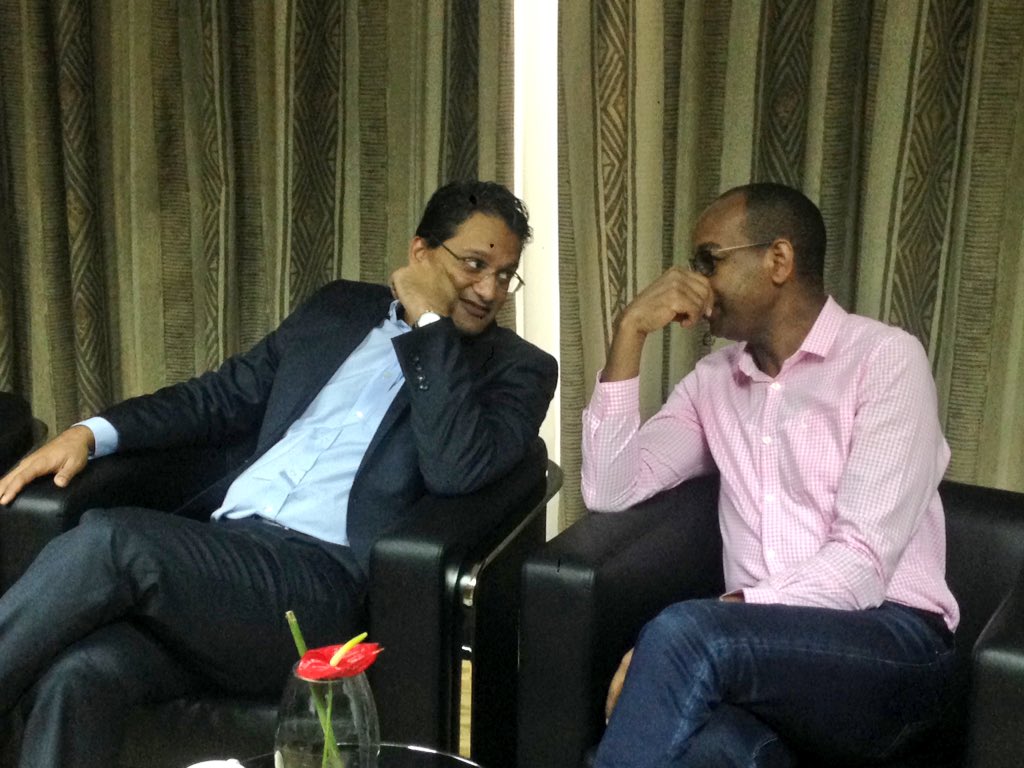 Mr. Khawaja was the current chairman of KCB Bank of Kenya; he sits at the board of Al Futtaim Automotive-CMC Motors and Kenya Power. Adil Khawaja has retired from KCB's Board
He is also still active in wildlife and environmental conservation initiatives as an executive member of the Nairobi Arboretum Conservancy Community Forest Association (NACCFA).
He has also served as the director on National Environment Council, a trustee to the Friends of Conservation & Care for the Wild Kenya and Kenya Wildlife Services (KWS).
More areas that shaped Khawaja's vast experience
Acting for a multinational and international company engineering and construction company to purchase a residential property worth US$8.9 million.
Advised an international construction company in the purchase of land in a mixed use development known as Tatu City through a consideration swap.
He is a lead counsel of an investment company registered in the United Arab Emirates in its acquisition of a minority stake in an insurance company in Kenya.
Advising a client on an on-going land swap transaction between the company and the Government of Kenya. The land swap, that is now at an advanced stage, will enable the company expand its operations in the Western regions of Kenya. The deal will create jobs and help in reducing poverty.
Advising a client on an on-going acquisition of assets and immoveable property from companies that are currently under receivership.
Advising on an on-going acquisition of immoveable property along the Nairobi Southern By-Pass Highway which involves legally relinquishing encumbrances on the property and supervising the subdivision and change of user processes.
Advising a client in the acquisition of a farm land measuring 3,620 acres in Nanyuki, well known area in Kenya's conservancy area.
Khawaja is also advising a client seeking to expand his business in medicine by a acquiring a property worth USD 25 million in Eldoret town.
Khawaja also remains a largely recognized managing partner who acts on full gamut of real estate. He has been a key part of large scale project developments, sale of properties, lands, leases and subdivisions.
He has the best negotiation skills as recognized in Band 2, Real Estate and Construction, Legal 500 2020 and Chambers Global 2019 considered him a leading name in real estate market. He handles major and mixed land swaps on top of being the best in land use and sub-division matters.
More Affiliations and Memberships
Director, KCB Insurance Agency
Member, NACCFA 2019 to date
Chairman, Human Capital and Finance Committee, KWS, 2011-2014
Board of trustees, Friends of Conservation, 2006-2011
Member, London Court of International Arbitration (LCIA)
Member, Law Society of Kenya since 1994
Member, Institute of Certified Public Secretaries
Member, National Environment Council, National Management and Coordination Act, 2005-2009
His community involvement and pro bono
Law Society of Kenya Elections Scrutineer, 2007-2010
Honorary Warden, KWS, 2004 -2013
Committee, Law Society of Kenya and was was responsible for the renovation of the commercial courts at Milimani, 2007-2011.
Employment
Managing Partner, Dentons Hamilton, Harrison & Mathews, 2013 to date
Partner, Hamilton, Harrison & Mathews, 2001
Associate, Hamilton, Harrison & Mathews, 1995- 2001
Trainee, Hamilton, Harrison & Mathews, 1993
---
Kenyan Business Feed is the top Kenyan Business Blog. We share news from Kenya and across the region. To contact us with any alert, please email us to
[email protected]
---
Comments
comments