[ad_1]

– Cytonn Personal Retirement Benefits Scheme is designed to enable individuals save for retirement by making regular contributions into this scheme during their working years
– Cytonn Income Drawdown Fund on the other hand will allow retirees to invest accumulated retirement benefits and access them as regular income depending on their requirements
– Approval of licences for the two pension products comes about six months since the Retirement Benefits Authority gave Cytonn a nod to manage retirement benefits
Cytonn Asset Managers Limited (CAML), the regulated affiliate of Cytonn Investments, has received two licences from the Retirement Benefits Authority (RBA) as it moves to expand its pension's product portfolio.
The additional two licences were given for Cytonn Personal Retirement Benefits Scheme and Cytonn Income Drawdown Fund.
READ ALSO: Cytonn receives regulator's nod to manage retirement benefits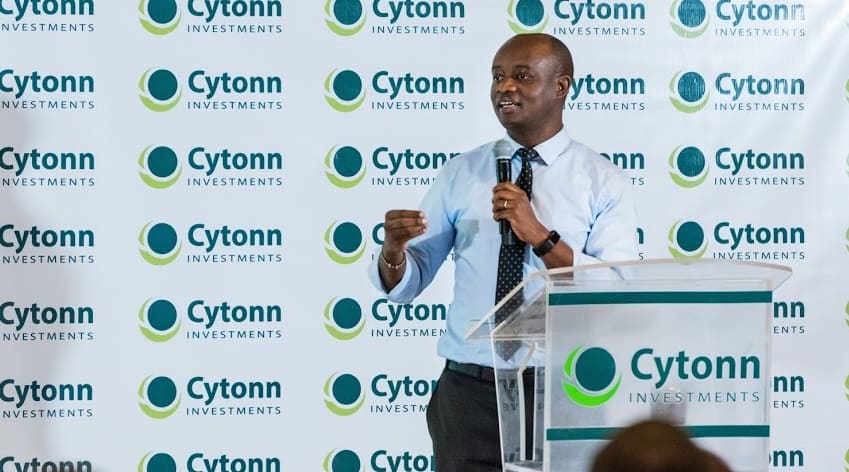 READ ALSO: Property firm Cytonn officially ventures into capital market with launch of asset management division
Announcing the new development on Wednesday, May 22, head of pension at Cytonn Asset Managers Limited, David Mwakitele, said the pursuit for the two licences from the regulator was driven by the need to expand their regulated products portfolio.
This was done in line with the company's core objective of contributing to the growth of the country's retirement benefits industry.
"We shall bring the same Cytonn ethos of delivering above average returns and focusing on the interest of the client to the management of these funds.
As Cytonn Asset Managers Limited, we remain committed to supporting the Authority (RBA) in enhancing education to the public on the importance of saving for retirement to secure your financial future post-retirement," Mwakitele assured.
READ ALSO: All about Cytonn's Sharp Investor's Tour, the ultimate adventure for discerning investors
Cytonn Personal Retirement Benefits Scheme is designed to enable individuals save for their retirement by making regular contributions into this scheme during their working years and grow their retirement savings.
"This will be an opportunity for individuals without an employer pension scheme to contribute to their own pension," Mwakitele said.
READ ALSO: Cytonn Investments boss shares tips on financial security
Cytonn Income Drawdown Fund on the other hand will allow retirees to invest their accumulated retirement benefits in this fund and access them as regular income depending on their requirements.
The new product licences come about six months since Cytonn Asset Managers Limited received approval from RBA (in December 2018) to manage pension funds.
Cytonn was also on March 25, 2018, granted approval by the Capital Markets Authority (CMA) to operate as a fund manager.
READ ALSO: Cytonn Investments boss shares tips on financial security
The company had in January 2019 indicated it would focus more on growing its regulated products portfolio to include fund management services for retirement benefits schemes.
Although the retirement benefits assets under management had grown to about KSh 1.2 trillion, majority of Kenyans are yet to join the pension scheme.
According to Cytonn, only 15% of Kenyans belong to a registered pension scheme and there is a huge opportunity for growth.
(Sponsored)
Source: Tuko.co.ke


[ad_2]

Source link
---
Kenyan Business Feed is the top Kenyan Business Blog. We share news from Kenya and across the region. To contact us with any alert, please email us to
[email protected]
---
Comments
comments