Leading telecommunications network service provider Safaricom has announced a total of 10 services that will be an available beginning Friday 4th of September 2020 at 2300 hours to Saturday 5th of September 2028 at 0600 hours in the morning.
According to safaricom, during the scheduled service upgrade period, the following 10 services will be interrupted and hence unavailable.
All safaricom cloud, Lipa na M-pesa, Mshwari services, KCB M-pesa, My Safaricom App ,The M-pesa Daraja API, Mobile Banking, International Money Transfer Services, VAS services,
Safaricom online customer support on Twitter and Facebook shall be unavailable
However, the the company has noted that all other services will be available including the send money, deposit, withdrawal and all other services including calls and data and SMS shall be available as usual.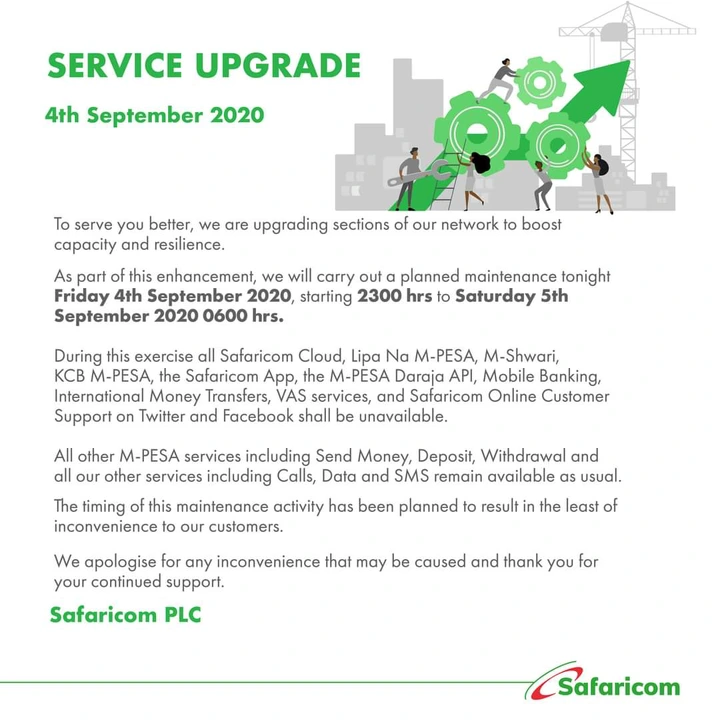 The company has also apologised for any inconvenience that shall be created due to the planned maintenance which they have noted has been planned to result in the least of inconvenience to their customers.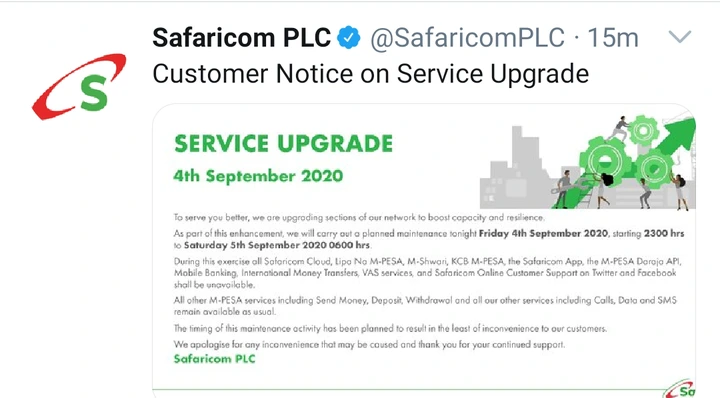 ---
Kenyan Business Feed is the top Kenyan Business Blog. We share news from Kenya and across the region. To contact us with any alert, please email us to
[email protected]
---
Comments
comments